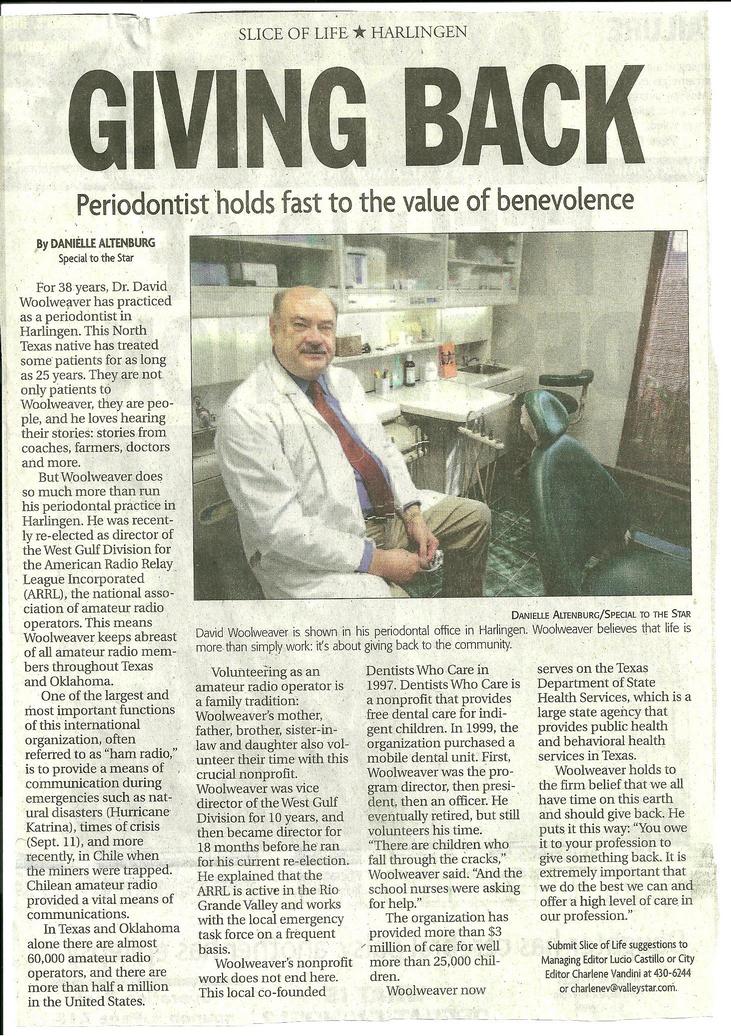 Re-Elected ARRL West Golf Division
VE Testing
The Choctaw ARC has decided to conduct VE testing on an appointment only basis from now on. If you or someone you know would like to test please contact either Bill Crossland, N9SQV.
OKC Trader Newsletter
If you want to buy, sell or get information of what is going on in OKC then you need to subscribe to the OKC Trader published by Johnny, KM5GM. Send him an email at
OKCTRADERS@JUNO.COM
to get added to his distribution list.
Amateur Radio Operators Identification Application
Mail it to:
Department of Public Safety
Oklahoma City, OK 73136-0415